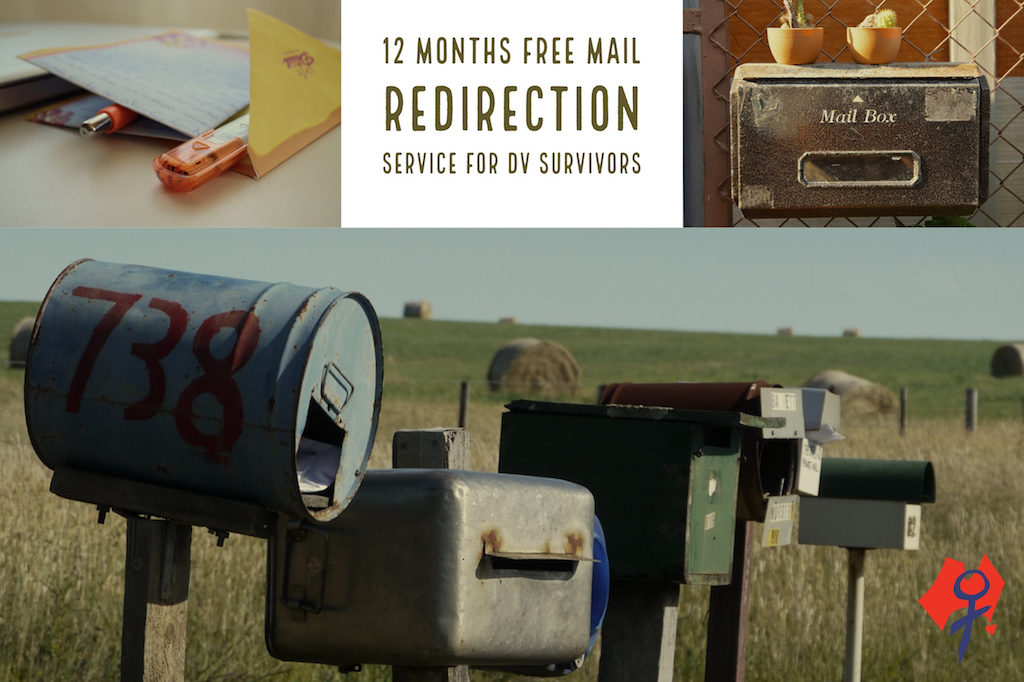 [UPDATE 26 July 2017: Australia Post website has now been updated with the new services.  See link at the bottom of this article]
WESNET is pleased to be able to let you know that from 29 May 2017, eligible customers experiencing domestic and family violence who need to arrange a mail redirection service will be able to access this for 12 months free of charge from Australia Post.
Customers will need to apply in-store by providing proof of identity and eligibility from one of the below:
a.       A court intervention order
b.      Statutory declaration from the relevant State police on a police letterhead
c.       A signed and dated referral notice from a support service
Security letters will be issued within 48 hours of Australia Post processing the application to those residents listed on the MRS application. This letter will confirm that a redirection has been put in place under the names, but will not contain any other identifying information.
WESNET will be emailing all members and Safe Connections Local Agencies with advice about the wording required for the referral notices in support of clients.
What does the current system look like.
Under the current Mail Redirection Service offered by Australia Post, people wishing to redirect their mail to their new address apply in store and pay a fee to have a redirection for up to 12 months.  To verify all listed people on the application are aware of the redirection application AusPost sends each person listed a letter to verify that they aware of the redirection. AusPost follows up with a second letter to verify the contents of the application are correct.  These notifications are sent to the old address to prevent fraudulent mail forwarding.
This can be a problem for women who have fled domestic violence situations as the mail redirection sends all the details of their new address to their old address for confirmation. If the abuser is still living at the old address this process can alert the abuser to the victims new forwarding address.
How will it change?
Under the change eligible customers will be able to receive a mail redirection service free for up to 12 months.
The second communication step won't happen. So although customers will get the first notification alerting them that a mail redirection is to occur, the standard second notification that provides all the details won't be sent.
What will the new system look like and will a notification letter still be sent to the old address?
Customers will submit the redirection application in-store, providing proof of eligibility to receive the free redirection for up to 12 months.
Australia Post will continue to send all listed applicants a letter to verify that they are aware and authorise the redirection.
The second communication to verify the contents of the application are correct will not be sent for this offer to protect the details of the mail redirection applicant from other people in the household.
AusPost has advised us there will be no change to operational aspects of the existing Mail Redirections Service to support their Victims of Domestic violence offer – in that the mail will be redirected for the listed applicants from the old address to the new address. 
WESNET would like to thank Australia Post for taking this initiative.
"This initiative will be a great help to some women who are fleeing their violent abusers." said Karen Bentley, National Director of WESNET's Safety Net Australia Project. "For example a woman who has to flee interstate may not have any way to ensure that all her mail is forwarded and it can take time to change all your addresses on important correspondence.  This is sometimes not a huge priority for women who are fleeing and in crisis.  Some women also have multiple expenses and having 12 months free will make a difference and give her peace of mind.  With the second step in the current process being removed, she can also feel reassured that her new location is not being revealed to her abuser."
UPDATE: For more information you can read this page on the Australia Post Website.