Local Agency Phone Log
IMPORTANT INFORMATION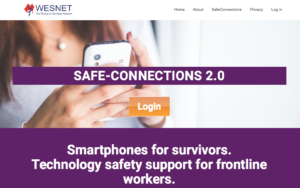 This phone logging form previously on this page is now closed.  All Phase 1 agencies have now been provided with a log in to the new online portal at www.phones.wesnet.org.au.  An email was sent to all Phase 1 agencies between Tuesday 18 July 2017 and Friday 21 July 2017.
To access the SafeConnections 2.0 portal, the registered members of your agency should look for an email from safeconnections AT wesnet.org.au which contains a new log in and instructions on how to set your password.
If you have not received an email this may be because we don't have you on the list of contacts for your agency. Please contact WESNET on 1800WESNET or by email to ask to have a log in set up for you.  Please have your Local Agency Number handy when you contact us.
We look forward to seeing you all over in the new website.