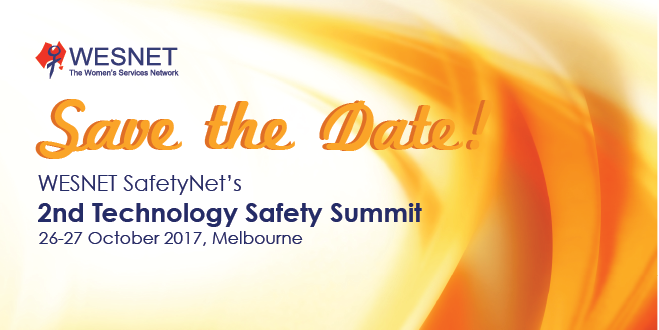 WESNET is pleased to announce that it is hosting another Technology Safety Summit, this time in Melbourne and over two days.
We are also very pleased that Telstra has agreed, again, to be our Platinum sponsor!
This two-day conference will focus on the various complex issues and concerns that come from the intersection of technology and domestic and sexual violence, and stalking. The Tech Summit brings together those working with women and their children experiencing violence and other stakeholders from government and corporate Australia.
Attendees of the Tech Summit will learn:
technology can be misused as a tactic of abuse,
how women experiencing gender-based violence can use technology to improve their safety and privacy,
how digital evidence can be collected to hold perpetrators accountable,
how agencies can strengthen policies and practices to improve service delivery, and
what other support technology and telecommunications companies can provide.
Sign up to our Tech Summit News email list to register your interest in attending. More information will be coming out soon.