Our fabulous sister organisation in the US, the National Network to End Domestic Violence (NNEDV), has been working with Facebook to update their great resource Safety & Privacy on Facebook: A Guide for Survivors of Abuse as well as a new Facebook Guide on Staying Safe on Facebook.
NNEDV and Facebook teamed up again to create materials for survivors of abuse, online harassment, and stalking. They know how important is it for women experiencing intimate partner abuse to remain connected to both family and friends and to maintain control over their personal information. They also believe strongly that everyone has a right to privacy and safety, both offline and online. Women should not have to give up online spaces because of the actions of another person. Getting off social media doesn't guarantee any level of safety and online spaces can decrease isolation, offering much needed support. It is critical that women have the information that they need to navigate their lives safely, which in today's digital age, includes online spaces.  You can read their original blog post here.
The following guides have been developed as resources to understand and navigate the various settings and features available to increase privacy and security while on Facebook.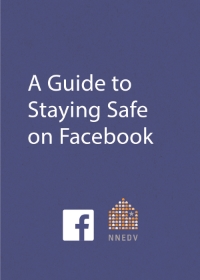 A Guide to Staying Safe on Facebook is a short, summary guide that provides quick and easy explanations of important settings. This information will be helpful to anyone using Facebook who is interested in increasing their privacy and security. This quick guide is currently available in English and NNEDV hope to have additional translations in the future.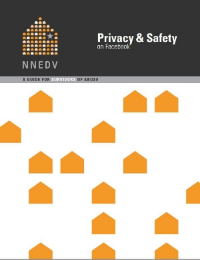 Safety & Privacy on Facebook: A Guide for Survivors of Abuse is a more in-depth, detailed resource that provides step-by-step assistance to users who are experiencing harassment or are concerned about their privacy and safety due to an abusive person. It provides guidance for using features and settings within Facebook to increase privacy and security, report harassing or harmful content for removal, and document abusive behaviours in the event a user wants to seek legal assistance. This guide is available in the following languages: English, Spanish (Spain), Spanish (Latin America),  French,  Portuguese,  Arabic,  Urdu,  Hindi,  Malayalam,  Tamil,  Telugu,  Japanese,  Vietnamese and Chinese.
We've added links to both these great resources on our Tech Safety Handouts page.