MEDIA RELEASE
Release of the National Plan to End Violence Against Women and Children
WESNET congratulates federal, state and territory governments on the release of the new National Plan to End Violence Against Women and Children 2022 – 2032.
The national plan is a critical framework document articulating a national vision for ending violence against women and children in one generation. It sets out principles and priorities to guide yet-to-be-released actions plans.  Importantly it centres women's specialist services – along with victim-survivors – as vital to the plan's success.
Karen Bentley, CEO of WESNET – the peak national body for specialist domestic and family violence services – welcomed key aspects of the new plan, "It is very pleasing to see a clear and comprehensive understanding of gender inequality as the key driver of gender-based violence. Without acknowledging and addressing this fundamental fact, we cannot end violence against women and children."
The plan represents the culmination of extensive consultation across a wide range of organisations and individuals.
"The plan can now be seen as a genuine expression of a shared commitment across all levels of government to ending gender-based violence. The voices of key stakeholders are now evident in the plan, and victim-survivors can have confidence they will have a role in the plan's implementation", said Ms Bentley.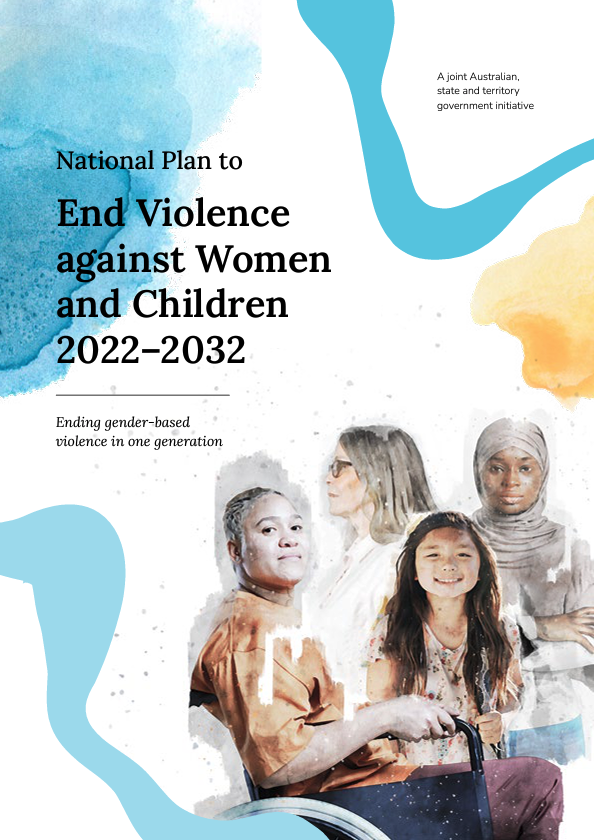 WESNET is very pleased to be part of the National Plan Advisory Group, and looks forward to continuing to work with governments to put the plan into action.  WESNET will have a particular interest in ensuring sufficient longer-term investment in specialist providers for women and children across the domestic and family violence and legal sectors.
"Decades of inadequate acknowledgement of women's specialist services as a core part of the current system has meant that crucial elements of the service system – and those that are proven to be most effective – have become marginalised and critically under-resourced. This needs to be rectified urgently."
WESNET will also continue to advocate for the development of standards, quality assurance and best practice guidelines, noting that there is no funded national industry body to develop and oversee these initiatives in a nationally consistent and cohesive manner. 
Intersectionality is another key focus.
"Intersectionality – a welcome foundation principle – cannot be fully realised until the workhorse of the system – women's specialist services – are resourced to be inclusive, accessible and safe for ALL women and non-binary people experiencing gender-based violence", said Ms Bentley.
WESNET looks forward to continuing to work with governments to improve support for women and children escaping violence.
—
Contact: Karen Bentley, CEO, WESNET, at [email protected].